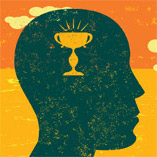 A company can be set up by anyone, with or without professional help. However, we would strongly recommend that you do consider professional guidance as ensuring your company is incorporated, with the correct structure for you, is not as easy as it looks, but is, in our experience, essential to avoid problems in the future; it is a common pitfall for new companies and is something we are keen to ensure our clients avoid. It isn't just a matter of appointing officers and issuing shares to shareholders; the Articles of Association (document of rules governing how a company is internally run) needs to be considered on the basis of 'what ifs' – and we pride ourselves on asking these questions –: what if a shareholder dies: what will happen to their shares? If the Articles of Association do not contain the correct provisions these shares could potentially be given to a third party who has no knowledge of the business. This question and others need to be considered, and we will guide you through this process to ensure you are well placed to achieve your business goals.
Choosing the corporate structure that is right for you
Based on what you tell us you want to achieve in your business and who is involved, we will advise you on the most prudent business entity and its structure. A limited company may not always be the best option, and we can advise, where appropriate, on forming limited liability partnerships, partnerships or even operating as a sole trader.

Same-day Incorporation
If you need a corporate entity immediately we have software that allows us to make same-day incorporations with Companies House.
Helping you find a name
It can be difficult choosing a company name as in many cases the preferred choice is already taken. Plus, there are additional rules to take into account such as certain words being deemed to be the "same as" others (for example punctuation, special characters such as a plus sign, limited, unlimited, limited liability partnerships amongst others) or certain words requiring permission to use (for example bank, chartered, commission, fund, regulator amongst others). We can help you explore the options and alternatives so that you are sure that the name on your application for incorporation is accepted.