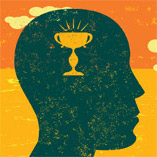 We look after the interests of individuals as well as businesses. Some of these clients are also involved in the businesses for which we act; others are with us purely on a personal basis. Whatever your requirements, we can help.
The Private Client Services that we offer are as follows:
Personal Tax
We offer a comprehensive personal tax service covering all areas in relation to both individuals and partnerships. This includes income tax, inheritance tax and Capital Gains Tax amongst others. We also provide these personal tax services to partnerships, trusts and estates. We aim to make the process of dealing with personal tax affairs as simple as possible and this is achieved by having a close working relationship with you.
Wills
The breadth of services we have available to our clients is evidenced by our preparation of wills: we have an understanding of not just the tax implications of your will but also the technical matters relating to drafting, and are able to offer a comprehensive service by combining the talents of our tax team and will drafting team. We offer a very personal service, offering meetings in the evenings and/or at your home should this be more convenient for you.

Wills review
If you have a will, that's great news – in this instance it is important that the will is reviewed at least every five years or if you have a change in your circumstances. We provide a will review service and where we draft your will we will remind you when to review your will. This is a free service and we are not afraid to say that your will is fine and no action needs to be taken.
Inheritance Tax Planning
We offer a comprehensive inheritance tax planning service whether drafting your will or providing stand-alone advice. Understanding the tax due upon death can be daunting and if you own assets worth over £325,000 it is a matter you will need to consider. This also extends to ensuring you implement a plan to pass your estate onto your chosen heirs in the most tax efficient manner. Our face-to-face approach allows us to completely understand your position and provide clear, concise and compassionate advice.
Lasting Powers of Attorney
A lasting power of attorney allows an individual to specify people they wish to have make decisions on their behalf should they at any time lack the mental capacity to do so themselves, or at any other time they may wish them to do so. There are two types of Lasting Power of Attorney: Property & Financial Affairs and Health & Welfare. We can assist you in preparing the documents required to register these Powers, and our personalised approach, including being available for meetings at your home and in the evenings, enables us to provide advice at a time and place which best suits you.
Probate
On 14 August 2014 the law was changed to allow accountancy firms to become authorised to provide probate services, and Cheesmans was one of the first accountancy firms to apply for and become authorised to do probate work. Our experience in personal tax and inheritance tax matters together with our expertise in drafting wills and preparing accounts means we are well placed to offer a comprehensive and compassionate probate service.